Aiyaary is a 2018 Indian Hindi language a action thriller movie based on Adarsh scam. Neeraj Panday's first collaboration with Sidharth Malhotra and first Army based film too.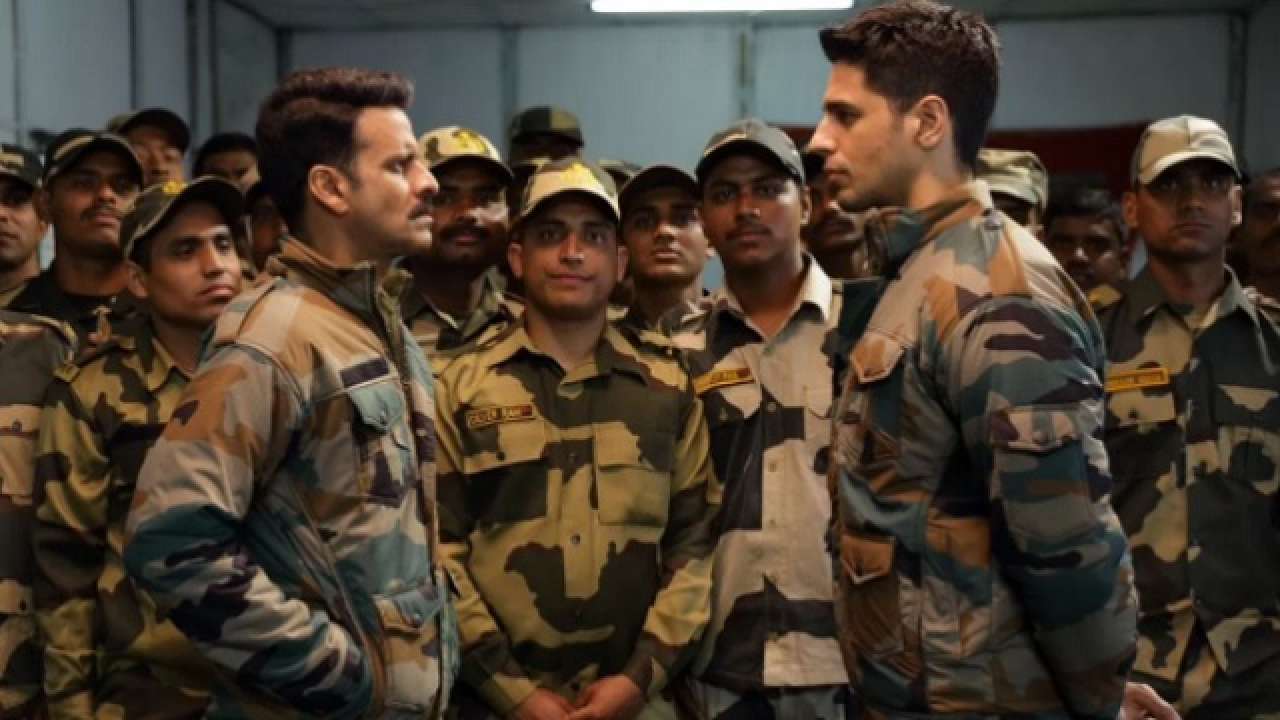 Directed by : Neeraj Pandey
Produced by : shivtal Bhatia
Dhaval Gada
Jayantital Gada
Karan shah
Motion picture capital
Starring : sidharth Malhotra
Manoj Bajpayee
Rakul preet singh
Adil Hussain
Kumud mishra
Naseeruddin shah
Anupam kher
Written by : Neeraj pandey
Music by : Rochak kohli
Ankit Tiwari
Sanjay Chaudhary
Cinematography : Sudheer palsane
Edited by : Praveen kathikuloth
Production company : Motion picture cap
Distributed by : Reliance Entertainment, plan c studios, Friday filmworks , pen India limited.
Release date : 16th February 2018
Running time : 157 minutes
Language : Hindi
CAST
Sidharth Malhotra as Major jai bakshi
Manoj Bajpayee as colonel Abhay singh
Rakul preet singh as Sonia Gupta
Pooja chopra as captain Maya semwal
Kali Prasad Mukherjee as Bhima
Adil Hussain as Mukesh Kapoor
Kumud Mishra as Retd. Lt. General Gurinder singh
Naseeruddin shah as Baburao shastri
Anupam kher as Tariq Ali
Patrick Clarke as Roger
Vikram Gokhale as General Pratap Malik
Rajesh Tailang as Brigadier k. Srinivas
.
The movie was shot in Delhi, London, Kashmir, Cairo and more. The Film was announced in April 2014 and initially scheduled to released on 26th January 2018, which was a clash with Akshay Kumar Starrer Padman. than they decided  to avoid clash with Padman, and decided to release their movie on 9th of February 2018, and now the  release date is further postponed to 16th February 2018.
Storyline
Aiyaary it's a thriller based on the military "Aiyaary" it's about two Indian Army officers, the mentor colonel Abhay singh (Manoj Bajpayee) and Protege Major Jai Bakshi (sidharth malhotra).The story is basically about two officers who has a patriotic heart takes a turn when they have fallout and Jai Bakshi decided to turn rouge while  the colonel Abhay Singh has complete Faith in his Country. what's happens in the end will be reviled in the cinema on 16th February.Aiyaary is also based on a story of true events and I'm thrilled to venture into this new role espionage and military intelligence with him.