Mexican teen Bella Thurston, aged 13 who is batting her way out from cancer was asked by the photographer to remove her hat for a picture day at school that humiliated her. She was diagnosed with ependymoma which is a brain and spine tumor at the age of 5. She adores a hat every time because some of her hair fell out because of extreme chemotherapy treatments. She was reported saying to the reports that it was just humiliating and upsetting for her. She tried hard not to break in front of others. She said that it was not a good experience for her.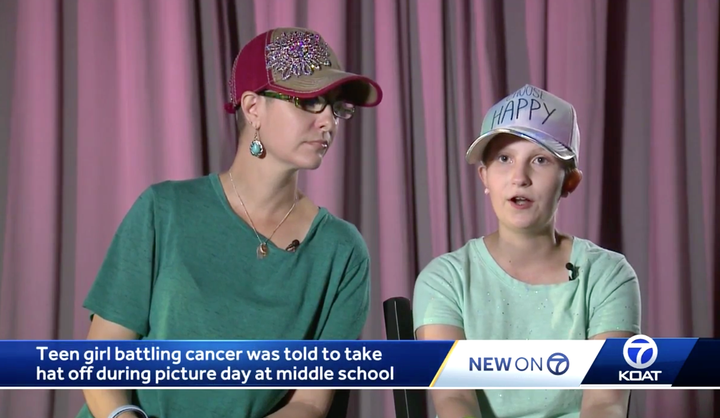 Bella said that the photographer told her wearing a hat and not removing it was against the policy of the school. She said that the photographer asked her to remove the hat and when she refused to remove it, he said to take the picture and wear it again. The attitude of the man was not appropriate, and it made Bella refuse to follow his words and refused to take the picture. Bella's mother, Kara said that she felt helpless when she heard this from Bella.
She was reported saying that when you see your child suffering from a problem that you can't fix, the feeling is heartbreaking. Bella is batting with cancer, and her family supports her every way they can, and people like these photographers pinpoint the victim in front of others, and that makes the patient feel awkward and humiliating. All she wants is to get cured of cancer, and she is trying her luck to stay positive and strong to go through all the hurdles, and she wants to be treated like any other normal kid out there in the school.
She said that she was ready for the picture but in the way she is, without removing the hat just like she is in the same spot every year in the yearbook. A representative from the school was reported saying that the officials met with the photography company that they had hired to talk about the concerns. The company head was reported saying that they will be revisiting the school with the photographers and the company also offered Bella a complimentary photography session along with the entire class as their way of apology.